How it all started…
Hi, my names is James and I founded Bluestar Peruvian Exports.
I was born in New Zealand and lived and worked there for many years. I've always loved learning, nature travel, adventure, and interest in the mind, psychology, medicine, and plants. I have found a legal highs website, 'Alphaware NZ', offering Ayahuasca and many more, which I have owned for many years.
Until legal issues and always changing laws made it more difficult to advance life doing what I enjoyed. Therefore, I decided to look for a different adventure and move to Peru in 2009.
Life in Peru wasn't easy as it was difficult without knowing any people I could trust. This resulted in living on the streets, working with people who scammed me and hopping from one job to another.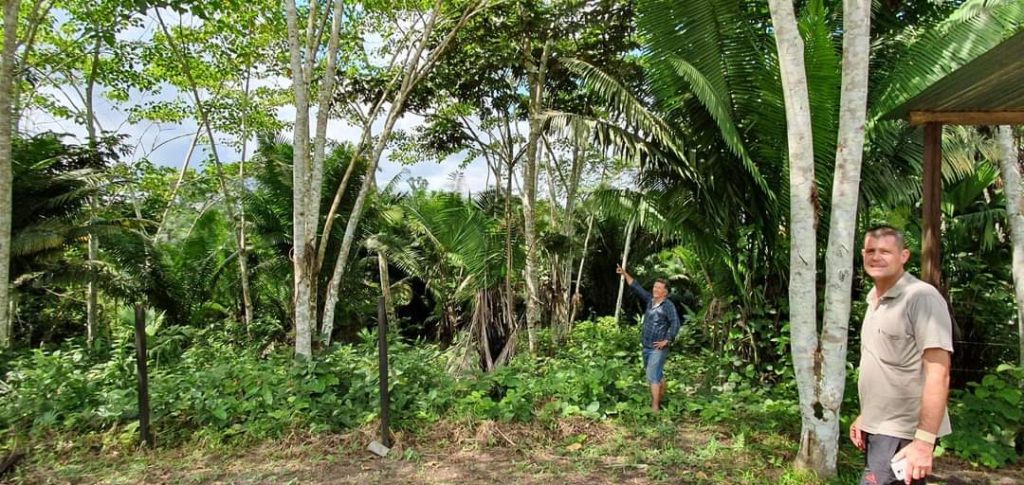 Bluestar Peruvian Exports started to grow since 2017
Step by step, I started to sell products on Facebook, and my clientele started growing. I learned a lot about shipping products and the permissions; this was a time of trial and error with suppliers.
A couple of years later, I started to work with more people and partners to build up the business. I am grateful to the people who gave me a roof over my head and gave me a chance to expand my business. Also, thanks to my friends in many countries whose support has really kept me alive and focused as well as knowing in my heart this is me, my thing it is what I do best.
Namaste, and blessings to you all.
"May the winds of karma fill your sails and carry you to the shores of prosperity in the land of happiness"
I also should I say thanks to Adriana, my lovely girlfriend she's been part of my dream here, and when times were really hard, my obsession with her was a lighting beacon in difficult times.
Bluestar Peruvian Exports:
• offers a level of quality and consistency.
• is proud to sell and do supervise the overseeing of production and every opportunity.
• hopes all customers understand the ambiguous laws surrounding some items shipped.
• treats the customers fairly and with a certain level of professionality.
• offers a level of quality and consistency.
• is proud to sell and do supervise the overseeing of production and every opportunity.
• hopes all customers understand the ambiguous laws surrounding some items shipped.
• doesn't decide if it passes; but customs or the couriers do.
• treats the customers fairly and with a certain level of professionality.
We treat you how we would like to be treated!
• offers importation advice based in advance.
• makes the best effort to make sure you get the goods
• provides top-level quality products at fair prices.
• is honest and fair.
• offers a limited resend guarantee on no arrivals.
(assesses on a case by case basis)
• is realistic as far as growth expectations, and we like the customers and repeat long term business.
We like to be "fair to all parties" involved, including the "Pachamama" (mother earth), by not exploiting her forests nor the local indigenous people who supply us directly from regions of Pucallpa and Iquitos. 
Fairtrade
Despite the "basic lifestyle", it is important to understand that people don't want to change their lifestyle. For the most part, they were happy for hundreds of years with little or no change, so not so much has changed since then. Don't judge these people by the lack of material wealth; for the better part, it's all intentional. A Peruvian's wealth is measured by the happiness and health of their family, not the type of housing or clothing they choose to wear. Large families are all part of the culture; often, they prefer to have another child than more money and food on the table. They are very people we mainly deal with Shipibo culture ourselves at Bluestar, so it is important to respect them and their ways and understand it's a privilege to work with them directly.
This way, we all feel we're contributing to the overall financial, therefore, the physical well-being of the tribal communities in the mentioned areas.
We don't always make a profit on all our products; however, we help the various individuals promote their artisanal items on our pages when asked, so they can be added to orders, so no additional shipping cost is required. As the individual shipping of fabrics is costly on top of the prized "shipiba" handcrafted "mantas" (blankets)
Protecting the people and the environment
I believe that the forest and plants are not in any danger for the best part: the forest reclaims pasture lands quickly, and everything will completely grow back in 2-5 years. The terrain is again unrecognizable as pasture land. The forest is protected by "forestal permissions". The people are fully permitted to harvest and use plants on their own land for personal and local use and sale. It is, however, prohibited for them to export these plants legally without "Serfor Permissions" (government permissions).
This leads groups to speculate the forest is somehow in danger; this is not the case. Forests will always have rare exotic and endangered species. We do not deal in endangered species of anything.
Exportation documents
It monitors the industry development and collects tax in otherwise untaxable lower socio-economic areas. Most people do not have the money to invest in the forestal permission process, so bigger players will play the "green card" by telling you to fight jungle piracy and how ayahuasca is "somehow" in danger. The message is to support those who hold the exportation permissions. Understand those people are usually "people with the money", "making more money". Let us not disrespect their foresight and investment but keep it real. The cries almost always come from large resorts of established tourist businesses owned by foreigners, so the local people rarely benefit from this "saving of the forest". The law doesn't favour the poor in Peru. Low education blinds many to long term projects.
At Bluestar Peruvian Exports, we have access to plant materials with permissions and without, but we are realistic; we prefer and do try to get the money in the hands of those who need it rather than those who have it.
by James